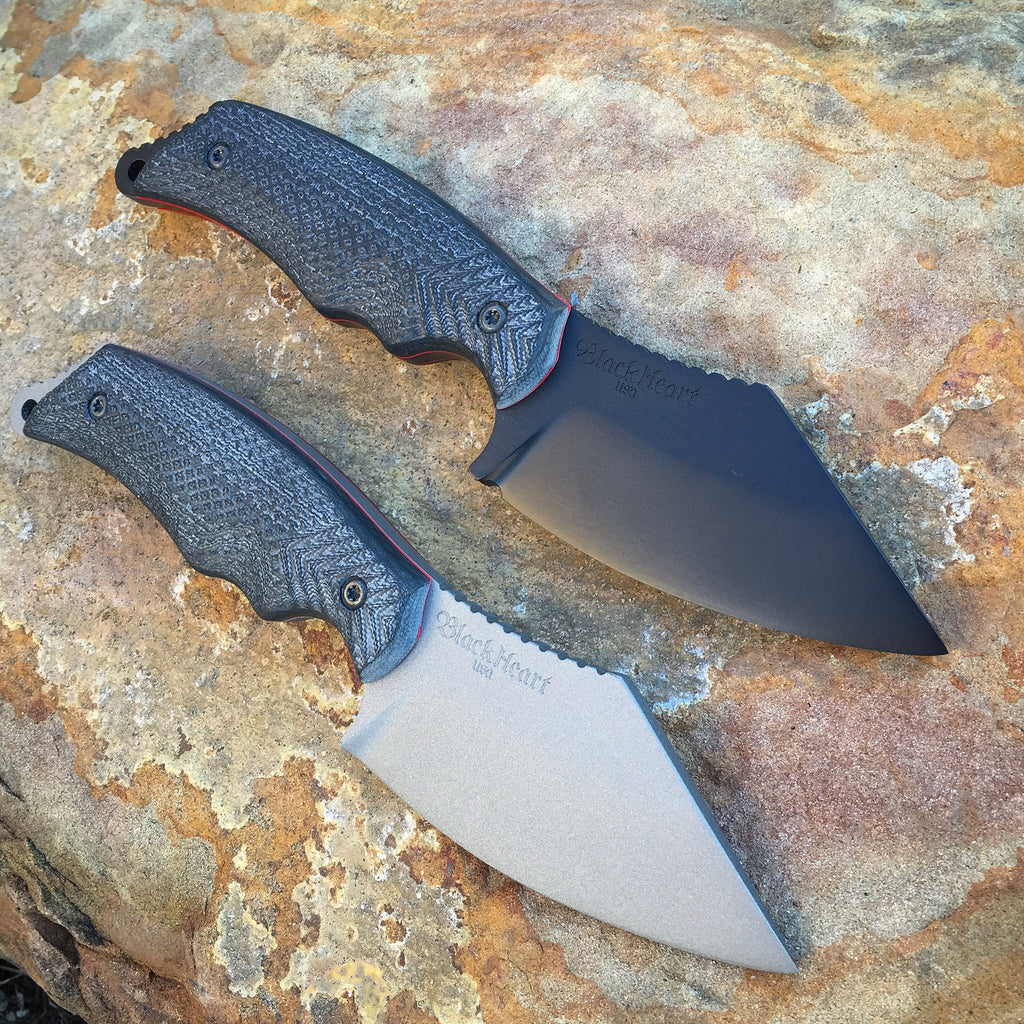 Pike
$335.00 $400.00
The BlackHeart Pike was born out of necessity for a personal edc blade that was capable of excelling as a tactical and self defense tool if need be. The handle design along with the blade shape combine for a great combo of usable ergonomics with the blade shape. A large belly for slicing and a thick heavy duty tip for piercing. This bad little fish combines form and function for a compact easy to carry edc style blade.

Extensive 30+ hour Vacuum Heat Treat, followed by a state of the art Cryo quench, and Tempering Process
Cpm 3V Steel
Deburred by hand, sandblasted and finished with Cerakote.
Overall Length: 8"
BlackHeart Signature Pattern 3D machined handle scales

3"x 1.6", .210" thick freehand ground Hamaguri / Honzukuri Convex blade
True Zero degree Convex edge
Custom Kydex sheath with Tek-Lok included.
Hand Made in U.S.A. 
LIFETIME WARRANTY
*Knives are custom made to order and usually ship within 6-8 weeks. 
Custom orders will be subjected to a 50% restocking fee for cancellations.